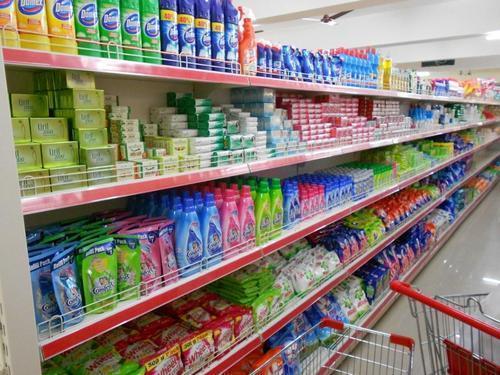 In the retail sector, merchandise products are crucial and the display of such products is an absolute necessity for every grocery and supermarket store. The visibility on a display shelf is imperative for products to get sold and retailers must be aware of what type of products are fast moving in order to improvise sales. Most grocery stores make sure that they can put in as much as they can on display because usually, the customer buys only what they can see. Hence, it is necessary to display as many products as possible in a store to increase your sales.

Organizing shop shelves encourages customers to buy more as it assists customers to find what they want easily and comfortably. Apart from shelving, it is also fundamental to use the store layout optimally by placing grocery store racks and deciding where to place the products as per their value in customer's daily life. There is a lot of time and thought put into where each item is to be positioned so that it lures the shoppers to buy more by getting their attention.

Doesn't matter if you have good products at reasonable rates, but the thing that boosts your sales is how you display them. The well-organized way to display your products can give a large impact on how much you sell. The idea behind using enticing display store racks is to boost sales & profits for your business as they allow customers to find products with ease.

If you have a grocery store or are planning to open a new one, Grocery Store Rack is the product you need to invest in in order to revamp or set up your store. These racks are highly useful and help to make the product organization easy within the store and maintain a disciplined and clutter-free look. It is an ideal solution that offers innumerable advantages not only to the store managers but for the customers as well and therefore, this retail fixture can be a fruitful investment for your business.

Major advantages and importance of Using Grocery Store Racks supplied by a reputed grocery store racks supplier in delhi are:-

It gives easy and quick access to all the products displayed in your shop.
It aids in placing things in a well mannered way and maintaining an organized look of your store. #mce_temp_url#
It is highly easy to install and improves the overall interior of your store.
It is available in various sizes, standards, carrying capacities and other possible customizations.
It is extremely robust and looks appealing as well as sophisticated in managing stock.
This highly creative display solution gives an amazing shopping experience to your customers.
Displaying products in an attractive way increases your sales by encouraging customers to buy more.
If you are looking for the most trusted Grocery Store Racks Supplier in India for customized racking solutions, then VIG industries have got you covered. with a customized range as per your preferences. These racks are available at industry-leading prices from a reliable grocery store racks supplier.